OKETA COLLECTION
"YES YOU CAN : The Strength of Life through Art"

6 Aug, 2022—13 Nov, 2022
【About Exvision】
Due to popular demand, the OKETA COLLECTION "YES YOU CAN : The Strength of Life through Art" exhibition currently being held at The Collectors' Museum of Contemporary Art "WHAT MUSEUM" will be extended until Sunday, November 13, 2022!
The exhibition will be temporarily closed from Monday, October 17 to Wednesday, October 26.
OKETA COLLECTION consists of antiques and works of contemporary art assembled by married couple Shunji and Asako Oketa over the course of two decades. In recent years, the collection has been exhibited in a range of art museums and gallery spaces, conveying the unique allure of contemporary art. WHAT MUSEUM is now showcasing OKETA COLLECTION in two parts, each with different themes.
Following on from the first exhibition, "Mariage: From Antiques to Contemporary Art" (held April 28–July 3, 2022), the second exhibition, entitled "YES YOU CAN: The Strength of Life through Art," will exhibit works from world-renowned artist Yayoi Kusama, who first sparked the Oketas' interest in contemporary art, alongside up-and-coming Japanese and international contemporary female artists such as Aki Kondo, Jadé Fadojutimi and Hiroka Yamashita. These works, which the Oketas fell in love with, at first sight, seem to be the very essence of the OKETA COLLECTION, which is full of strength and zest for life, always having fun and never stopping. In today's unstable society, this exhibition will deliver positive energy by exhibiting artworks with the message of believing in yourself and living positively, which is also embodied in the title of one of the exhibiting artist's Julia Chiang's artwork, "YES YOU CAN." Some related events will also be held during the exhibition period.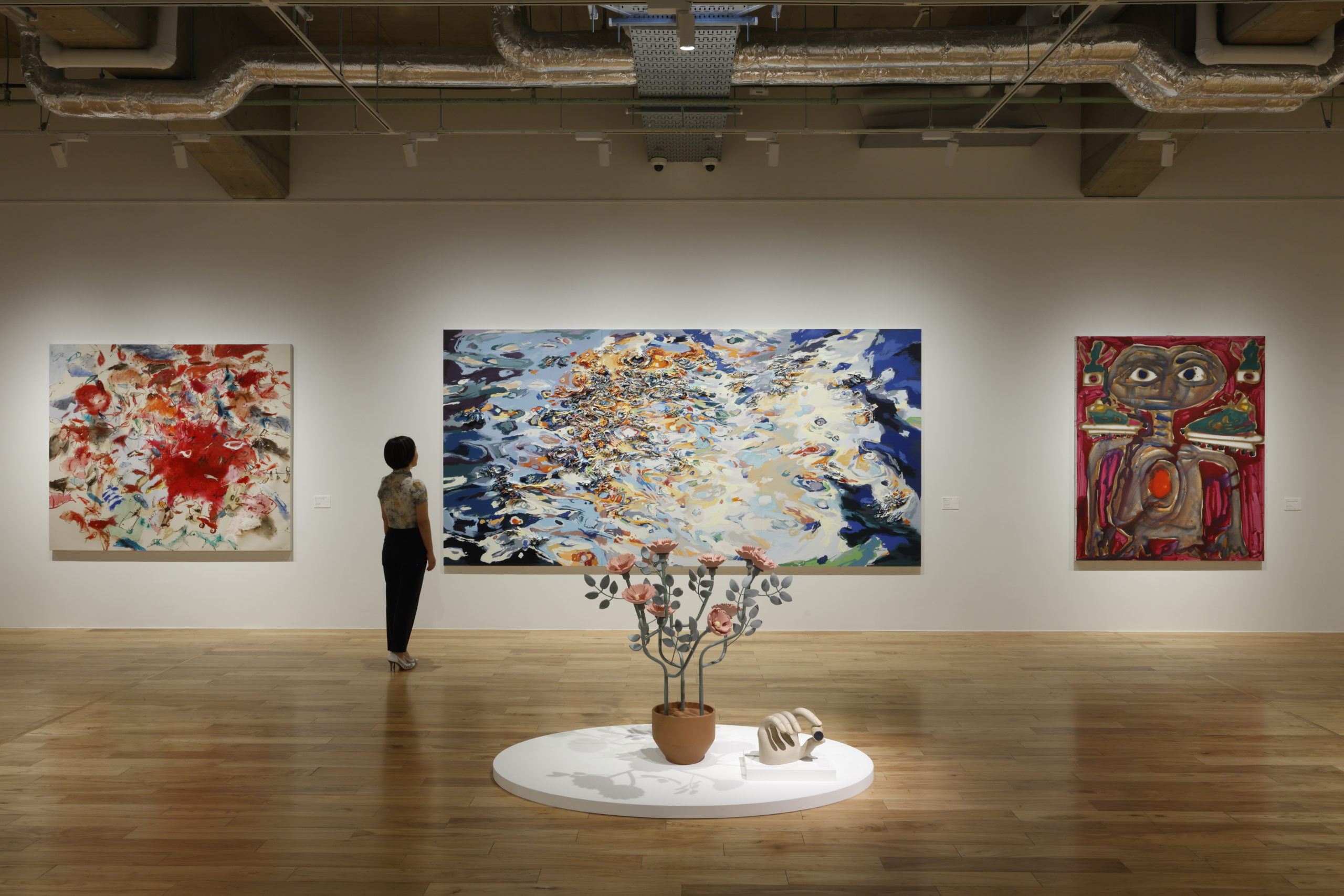 Photo by keizo KIOKU
---
【Highlights】
●Exhibition space featuring works by Yayoi Kusama and many other artists
There will be an exhibition space focusing on Yayoi Kusama, Aki Kondo, Jadé Fadojutimi, and Hiroka Yamashita to appreciate the artworks of each artist. It features precious three-dimensional pieces from Yayoi Kusama, created in the 1980s, alongside other large-scale, dynamic works from Japanese artists, such as Aki Kondo's "Stars, Sparkling" (2021, approx. 227 × 545 cm), Kei Imazu's "My Heart In My Hand (Gray Shade)" (2020, 300 × 200 cm), and Anne Kagioka Rigoulet's "Reflection h-27" (2021, approx. 194 × 391 cm).
These are further accompanied by vivid works from overseas artists such as Genesis Belanger, Katherine Bernhardt and Tala Madani, reflecting a range of edgy, pop-inflected visual styles.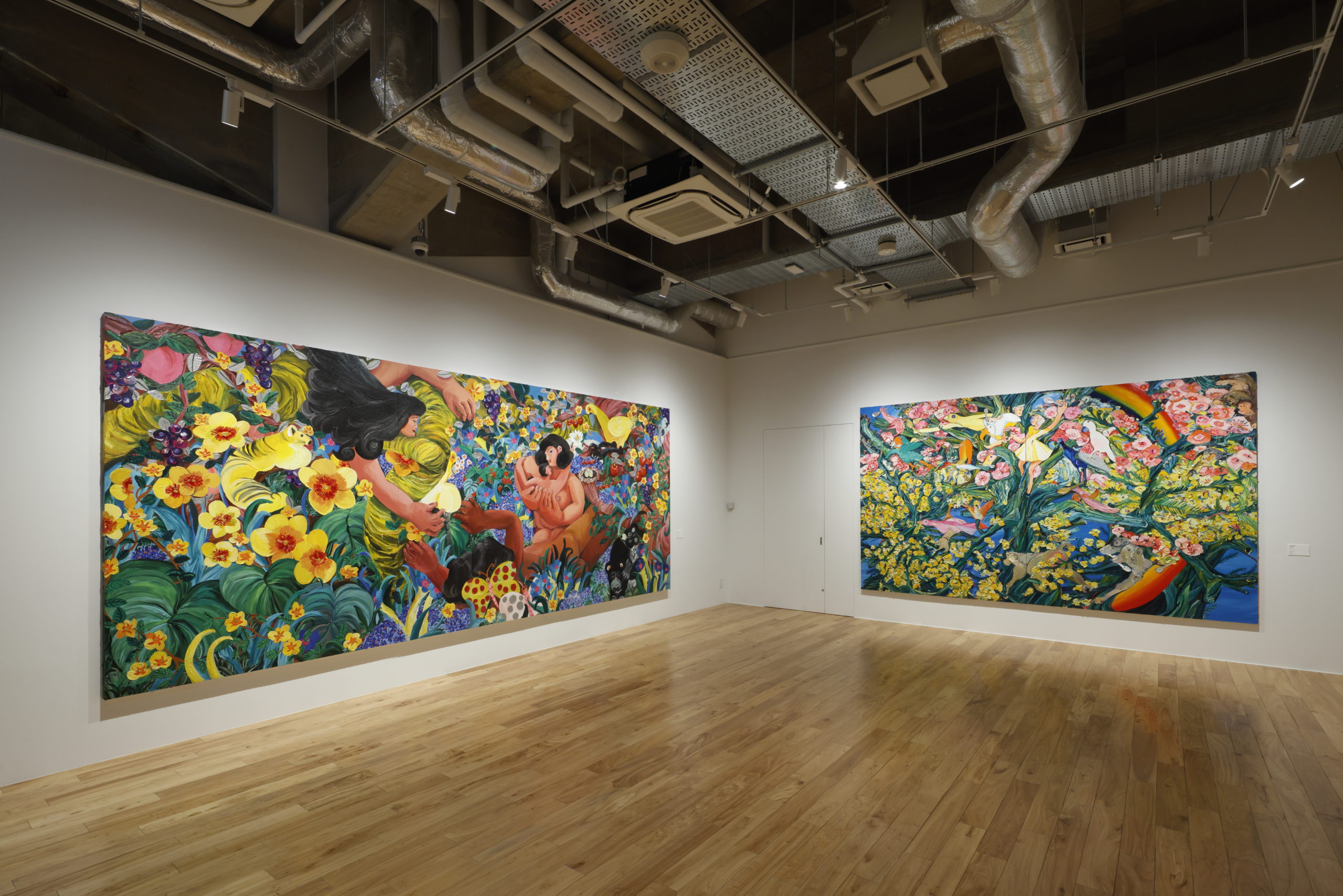 Photo by keizo KIOKU

●Around 25 Pieces Making Their OKETA COLLECTION Debut
The exhibition will feature some 25 works that have never been shown in OKETA COLLECTION before. These include Yayoi Kusama's "Infinity Nets SPQOC"; five works from Aki Kondo, including "Stars, Sparkling"; four works from Hiroka Yamashita, including "Red Mountain"; Kei Imazu's "My Heart In My Hand (Gray Shade)"; Julia Chiang's "YES YOU CAN"; and Genesis Belanger's "Make Me an Offer", alongside works from Ay Tjoe Christine, Katherine Bernhardt, Claire Tabouret, Rikako Kawauchi, Anne Kagioka Rigoulet, and Asami Kiyokawa. Each piece has been carefully selected by the Oketas for this exhibition, displaying an array of domestic Japanese and international artists.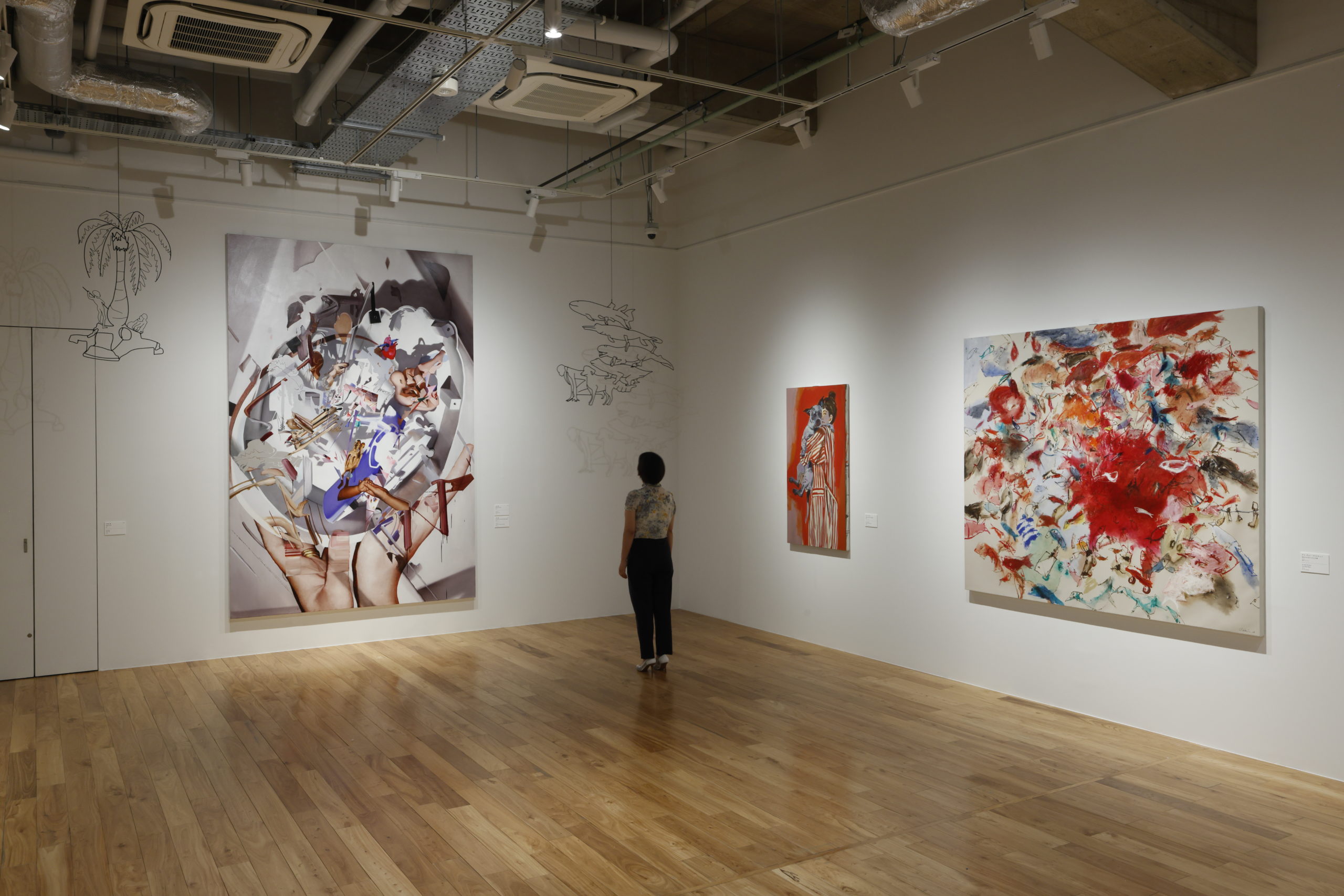 Photo by keizo KIOKU

---
【About OKETA COLLECTION】
Shunji and Asako Oketa started this collection in the 2000s. The couple, who have been involved in the fashion industry for many years, began by collecting antiques but took strides in earnest toward a collection of contemporary art after a galvanizing encounter with the works of Yayoi Kusama in 2010. The pair's taste in inspired works of art is exuded by "love at first sight," resulting in a unique collection reflecting various periods. From masterpieces produced by the greats of Japan and elsewhere to fashion, street culture and art, OKETA COLLECTION boasts a uniquely dynamic lineup of artists.
---
DATES

2022.8.6―11.13
*Temporary closure from Monday, October 17 to Wednesday, October 26.

VENUE

WHAT MUSEUM 2F
(2-6-10 Higashi-Shinagawa, Shinagawa-ku, Tokyo 140-0002)

ADMISSION

Adults

1,200 yen

University or vocational college students

700 yen

Students under high school age

Free
---
OKETA COLLECTION "YES YOU CAN : The Strength of Life through Art"
Dates: August 6th (Sat) – November 13th, 2022 (Sun)
Venue: WHAT Museum 2F (Warehouse TERRADA G Building 2-6-10 Higashi-Shinagawa, Shinagawa-ku, Tokyo 140-0002)
Open Hours: Tuesday – Sunday, 11:00 AM – 6:00 PM (Admission until 5:00 PM), closed on Mondays (but open when Monday is a public holiday, then closed the following Tuesday)
Admission: Adults 1,200 yen / University or vocational college students 700 yen / Students under high school age Free
Online Ticket Purchasing
* Online ticket system.
* Including the admission for the concurrent exhibition "Architectural Model: Historical Transition as a Medium of Architecture"
---
Artist Profile here
---
Organizer: WHAT MUSEUM
Planner: OKETA COLLECTION, WHAT MUSEUM
Cooperation on venue graphic: Ayaka Shimizu